My journey as a music artist is now forever linked to
Willie Nile
, New York City's quintessential rock-n-roll poet. At age 74 (or 14 or minus 4, whatever he feels like saying into the mic), Willie exudes rock-n-roll passion and vitality I hope awaits in my future.
I'm 52 and just achieved a high-water mark in my music career last weekend opening for Willie. Like Willie, I've chosen a patient and persistent approach to my artistry. Like Willie, I've chosen family over pursuit of fame. Like Willie, I've given myself the flexibility to work at a non-musical career that keeps my family stable and provides health insurance.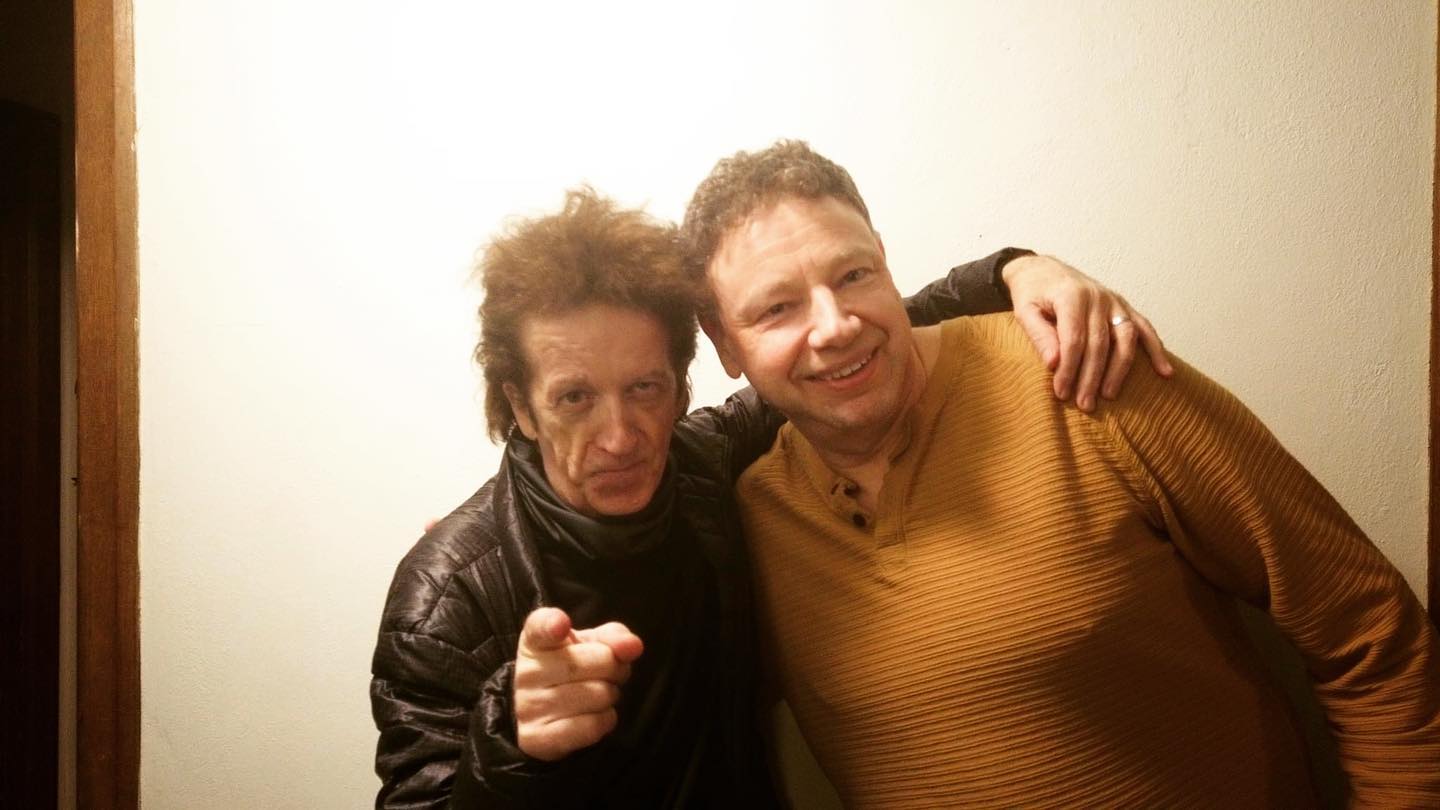 And last night I warmed up his audience for his show at
Outpost in the Burbs
in my hometown of Montclair, New Jersey USA.
In Willie's two-hour
podcast interview with Bob Lefstetz
, he generously shares an alternative route to a creative way of life without sacrificing one's most important ties. When the business of major label records got him down, Willie moved out of the city and kept on writing. He eventually started his own record label and got to define success on his own terms, not those of the mass market.
I never got anywhere near a major label opportunity and would not have been eager to bend my life to its demands or business model of keeping its artists indebted.
All four of my albums
are self-released, as are all but the first three of Willie's.
Like Willie, I've had decade-long gaps between album releases and am experiencing firsts past age 50. Willie's story affirms for me that in music, age matters way less than artistry when you're not in it for fame. We're both more prolific past age 50 than before that mark.
Preparing for this concert exposed me to a great deal of Willie's story and his vast musical catalog. It reassured me that it's OK to still want to grow my artistry and audience even as I live up to my adult responsibilities of work, livelihood and family. Willie's story strengthened my belief that I have not aged out of rock & roll striving.