Bio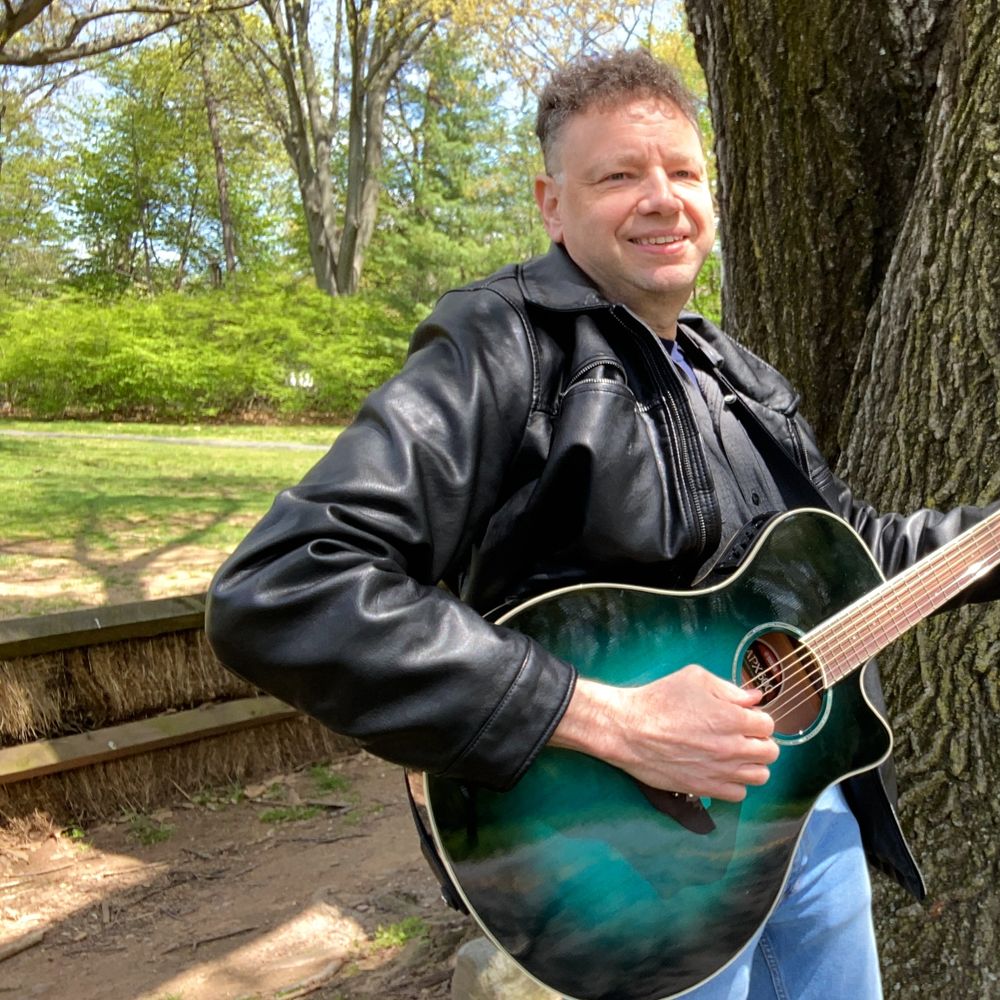 Jason Didner
Jersey Rock with Jersey Humor... and Heart
When Montclair, NJ-based rock musician Jason Didner donated a kidney to his wife (and co-lyricist) Amy in 2015, the conversations around their shared medical miracle rose to the level of poetry. Earnest contemplation and comedy ensued. Jason and Amy are equally comfortable sharing how they absorb unexpected changes (as in "Another Plot Twist") as they are goofing on the dreaded "Patient Portal" we must visit online before going to a doctor appointment.
This musician weaves these words in with music of wide-ranging classic rock and singer/songwriter styles. You'll hear influences from Bruce Springsteen, Elvis Costello, Eddie Van Halen, U2 and BB King.
The singer/multi-instrumentalist recently opened for Willie Nile at Outpost in the Burbs in Montclair. He also performs at songwriter showcases, coffeehouses and benefit concerts.
Jason broke through in the winter of 2001 when his ode to Jersey driving, "You Can't Get There from Here in Jersey" got airplay on NPR's Car Talk program. His recent recording of this ode made Asbury Park Press' Ten Biggest and Best Songs of 2022 by New Jersey Artists.
Now joining in the conversation is Jason's new band "Jason Didner and the Drive," bringing this singer/songwriter's true vision of his tunes to life. Although Jason had recorded all the instrumental and vocal tracks for the bulk of his last three albums, his live shows from this repertoire have been solo acoustic. Amelia Chan (bass) and Leah Fox (drums) bring energy and eagerness to help tell the stories contained in Jason's songs. Amelia is an alum of School of Rock Montclair and enjoys building guitar effects pedals thanks to her electrical engineering education in New York. Leah founded Montclair Art Museum's house band "Innes and the Brushes" after taking up drums as her new "pandemic skill."
As Jason's home studio skills improved during the pandemic of 2020, he's found inspiration to record and release music more often. In 2022 the artist launched two albums "Salt and Sand: Rock Songs to Heal the Mind" and "It's a Jersey Thing." His new album "Side Effects" marks his 3rd album release in a 12-month span and his 4th solo album overall.
Since 2013, Jason has led another musical project: as singer and co-founder of Jason Didner and the Jungle Gym Jam, a rock band for kids and families – an act that has taken him up and down the East coast from Massachusetts to Virginia and to such venues as The Stone Pony in Asbury Park and the Coney Island Boardwalk.