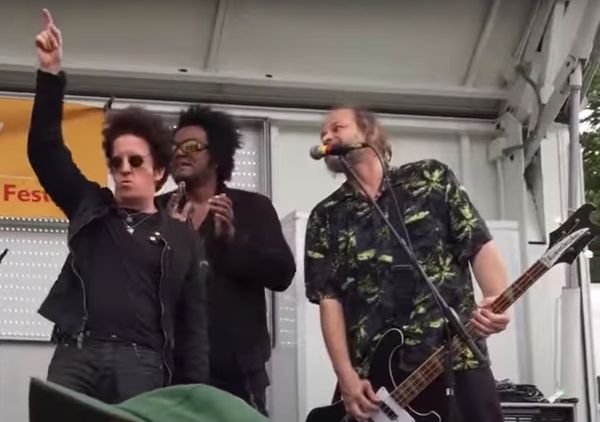 I felt strongly that I would pair well with Willie Nile when I learned that he was coming to Montclair to perform at our town's Outpost in the Burbs concert series for a Friday night, March 10 performance. And I was delighted to learn that Outpost's organizers shared that belief and chose me to open the show. This booking holds a deep meaning for me based on a special common acquaintance we share. 
I was first introduced to Willie Nile's musical stylings in 2003 when an Internet radio station sent me a promo copy of the Light of Day compilation of Bruce Springsteen covers. Willie played "I'm on Fire" in a signature soulful rasp I'd get to know better over time. 
I was later drawn further into the Light of Day movement when one Lou DeMartino responded to my flyer seeking a bassist for my rock band for kids and families - the Jungle Gym Jam. Lou was also the bassist for Joe D'Urso & the Stone Caravan, a band that was the driving force behind the Light of Day project's musical initiatives. The Light of Day Foundation raises funds and awareness for Parkinson's Disease and ALS. 
In the spring of 2015 Lou joined the Jungle Gym Jam as a side-hustle. He quickly got to work recording and performing with us. He loved entertaining kids from the bandshell stage. Shockingly, he passed away from an asthma attack a mere 3 months after joining us. 
After Lou's passing, I got involved with the Light of Day Foundation, creating kids' music fundraiser concerts to help with the cause. I always think fondly of my brief time with Lou when I think of Light of Day.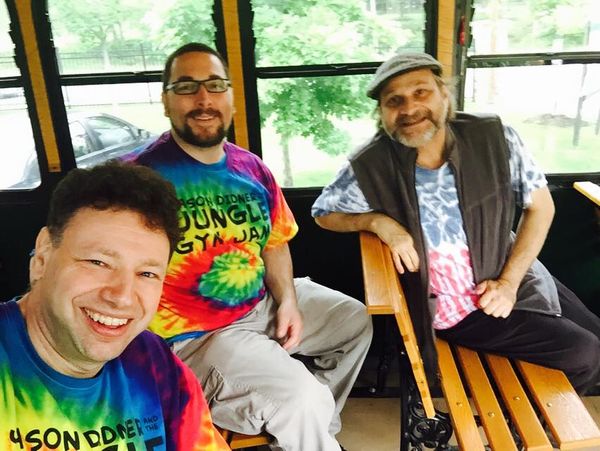 In our time together, Lou quickly made a deep impression on me as a humble and loving human being, deeply devoted to whatever he took on. He confessed to me that in order to improve his chances of getting into the Jungle Gym Jam, he took the the flyer off the wall where it had been displayed so no one else would see the flyer and compete with him for the gig! I wasn't mad. I was impressed that such an accomplished and well connected musician wanted so badly to be in my group. 
He was a quick study and was quick to make arrangement suggestions that added dynamics to our songs. His tasty embellishments on songs like "Jam Packed" took the funny song about family trips to the next level. 
Lou took it upon himself to carry the PA system and other heavier equipment while Amy and I healed from our kidney transplant and were not medically cleared to lift objects yet. He ended all his emails with LLU - "Lou loves you." 
So you can imagine the emotional response I'm having to the news that Outpost in the Burbs said yes to my pitch to open for Willie Nile - a perennial star of the Light of Day concerts and recordings. "Mr. Lou" is very much at top of mind as I prepare for this very special evening of music. I'll be thinking "LLU" when I'm playing that night.