Last week, on September 9, 2023 my band Jason Didner and the Drive played its first live set in its current incarnation. Heavy rain and thunderstorms scattered festivalgoers in the hours leading up to the show, but a die-hard core of music fans stuck around, and the rain ended just as we were setting up.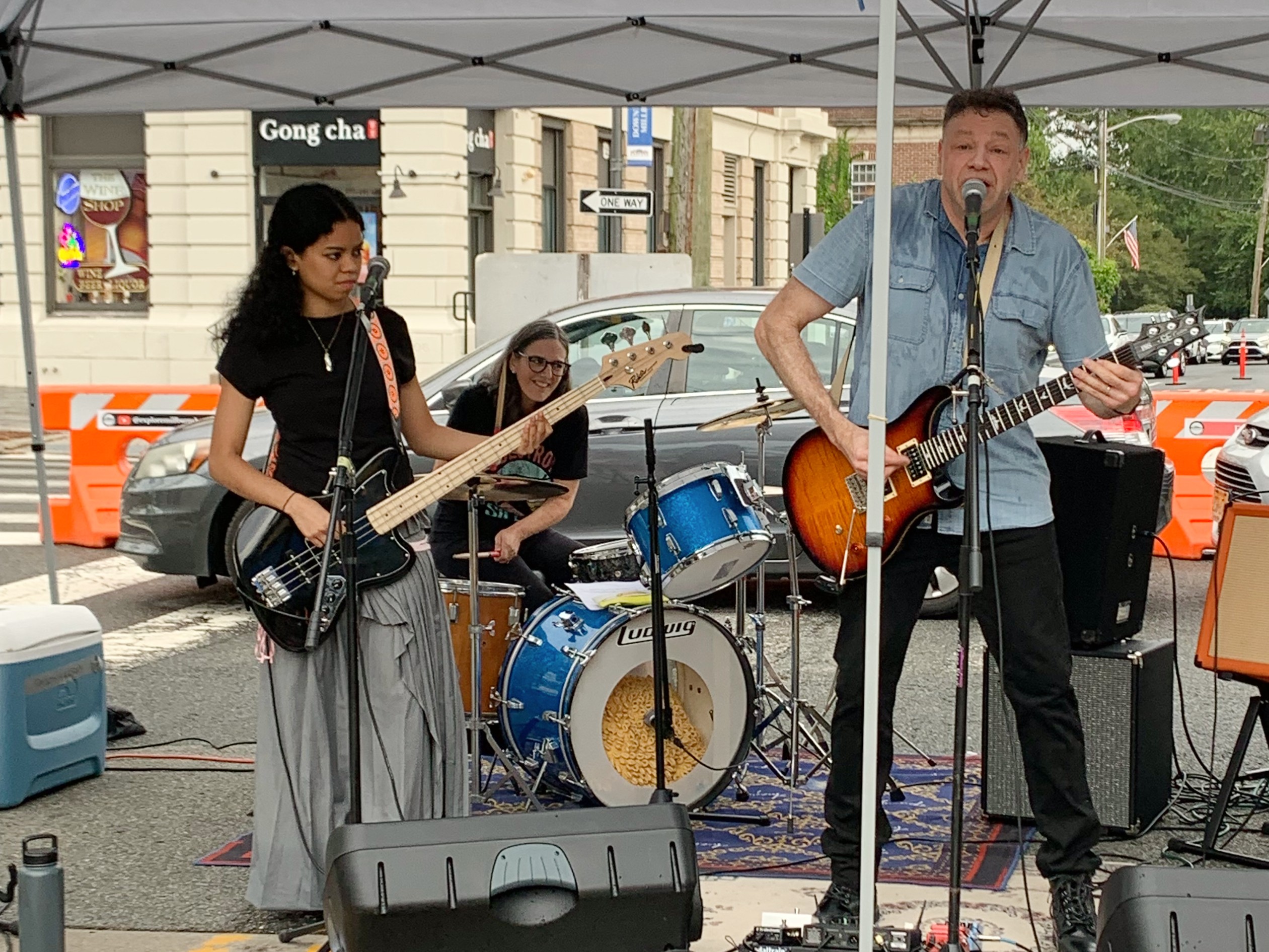 Here's a phone camera video from Nicole Gray that captures band and audience alike, on our performance of the funk blues tune "Quit While You're Ahead:" 
And here's stationary footage of the whole set provided by Martin Fox. 
 Our set that day consisted of: 
Salt and Sand
Asking for a Friend
Quit While You're Ahead
Two Places at Once
You Can't Get There from Here in Jersey 
My Thoughts on the Performance
I was delighted with Ameila and Leah's performance, especially as our debut show in a festival setting where you face the challenges of having to set up very quickly with no soundcheck. For Leah this meant playing on an unfamiliar drum kit. 
Check out the amazing tightness of "Quit While You're Ahead!" This sure doesn't sound like a first time playing it live. 
For my own part, I came away with some lessons learned for my own performance: even when in a rush to set up, check the volumes of both my rhythm and lead guitar tones! When my first guitar solo of the day came up on "Asking for a Friend" I switched to the overdrive channel, stomped on by booster and… blew my own head off with outrageously high volume! I managed to adapt using my guitar's volume knob, which also changes the tonal characteristic of what I played. 
I also learned to look down at the set list occasionally. I accidentally skipped over intended song #5: "It's About Time," straight to our closer, "You Can't Get There from Here in Jersey." It would have been great to share that important message and create that moment with the audience… but there's also something to be said for the addage "Always leave them wanting more…" 
Rocktoberfest is an annual festival that benefits the Millburn Education Foundation. We look forward to returning next year.