Last time I had a band perform my original songs (other than specifically for kids) was in 2012, for a handful of benefit shows. 
From 2013 until the pandemic, my musical focus was almost entirely on "Jason Didner and the Jungle Gym Jam" - original rock songs for kids and their grown-ups. Since COVID-19 has receded to endemic situation, I've begun receiving and honoring requests for that band to give concerts, which is always a thrill. 
But during that lockdown period I got inspired to write and record lots of songs about what was on my mind. I began giving virtual performances from home. I released three albums under the name "Jason Didner" and as the pandemic eased, I began giving solo acoustic performances out in public. 
Now I'm pleased to introduce the band that will join me in going electric: Jason Didner and the Drive. This is the same band name I used a decade ago, but with a changing, flexible lineup, as my musician friends are mostly in multiple bands with varying availability. I felt that the band name's two meanings of the word "drive" fit this project well.  There's the role that driving plays in my formation of musical ideas (many were inspired in the car) and there's that sense of "drive," a strong intent to express myself to you through music.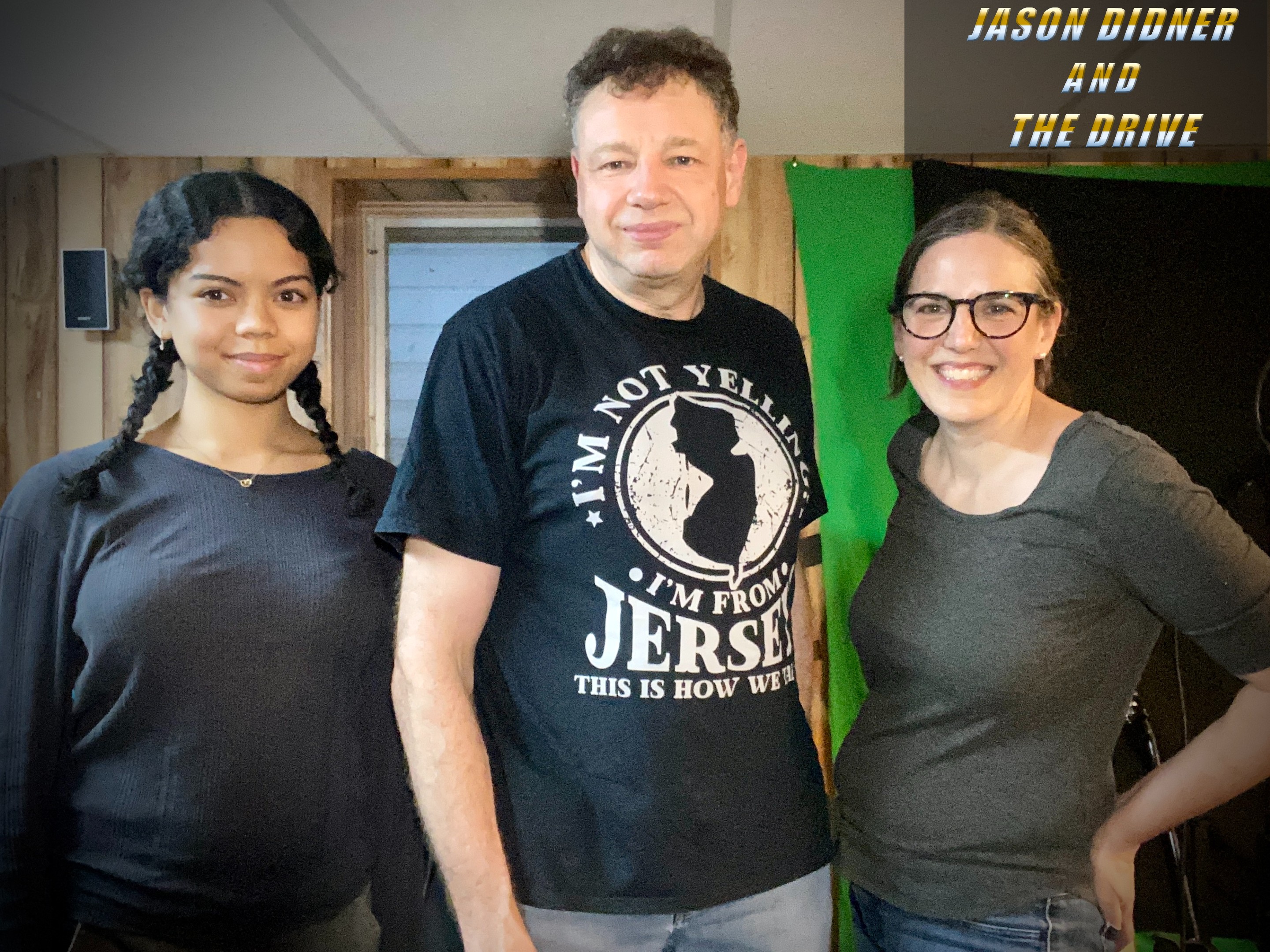 Heading into Millburn, NJ's 2023 Rocktoberfest on September 9, our lineup is as pictured: 
Amelia Chan on bass and backing vocals
Yours truly on lead vocals and guitar
Leah Fox on drums
We've had a couple of rehearsals and this rhythm section is really gelling around my multitrack recorded arrangements; we're having a great time bringing this music to life. My fellow musicians are finding their own way to interpret these songs and help tell the stories they contain. 
We're playing in the Music on Main Street space at 5PM. The festival begins at noon and runs until about 10 PM. You'll find a pleasing array of food vendors, shops and nonprofit organizations to connect with.