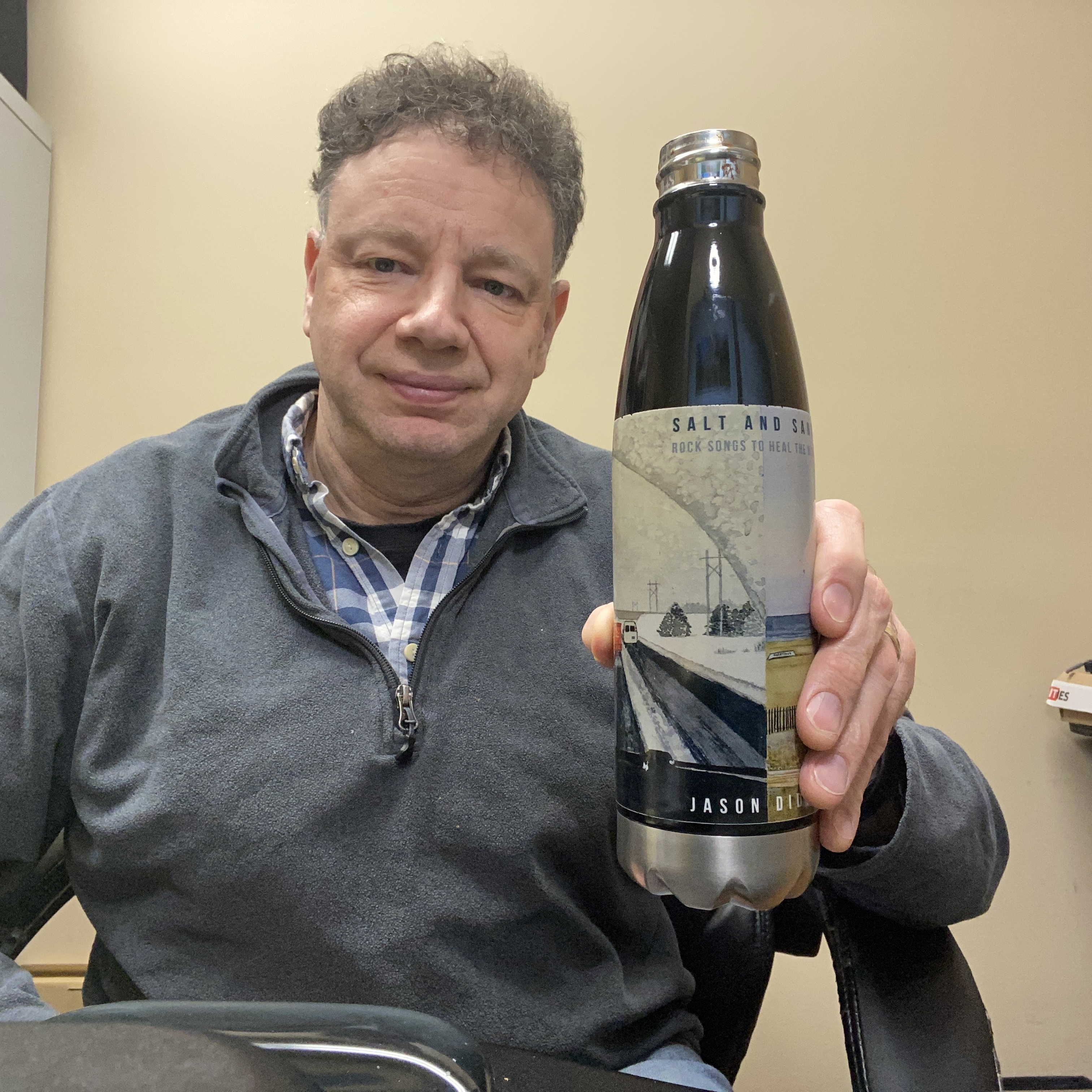 Offering products and services that reflect my art is a way to deepen the relationship I have with my audience. If you admire my music and want to learn an instrument from me, it's a great way to connect, build a lifelong skill and more deeply understand what it is I create. When you order a coffee mug or water bottle bearing the album cover and it comes with a free download of the album's tracks, you get to experience the album differently than you might through a streaming service alone. The album artwork becomes part of your daily living and a reminder of how you feel when you listen to the music. 
This holiday season I'm happy to offer you some unique gift options for your friends, loved ones or yourself at a very good deal! 
Every product or service in my store is on sale through the end of the year: 
Piano or guitar lessons (via Zoom) now at $35 per half hour (down from $40)
Handwritten lyric sheets, written to order at $40 (down from $45) *
Autographed CD's - shipping now included along with digital downloads - all for $10 each * 
Album cover coffee mugs (with album digital downloads) for $12 each (down from $14)  * 
Album cover stainless steel water bottle (with album digital downloads) for $25 each (down from $30) * 
T-shirts (come with digital downloads) for $12.00 each (down from $15).
* Minimum price with option to support my music at whatever price level you're comfortable with. 
These reduced prices are only in effect through December 31, so get your best deals now! 
---
🛒 Check out the Jason Didner Store here. 
📧 Sign up on my mailing list to know about new shows, music, products & services.