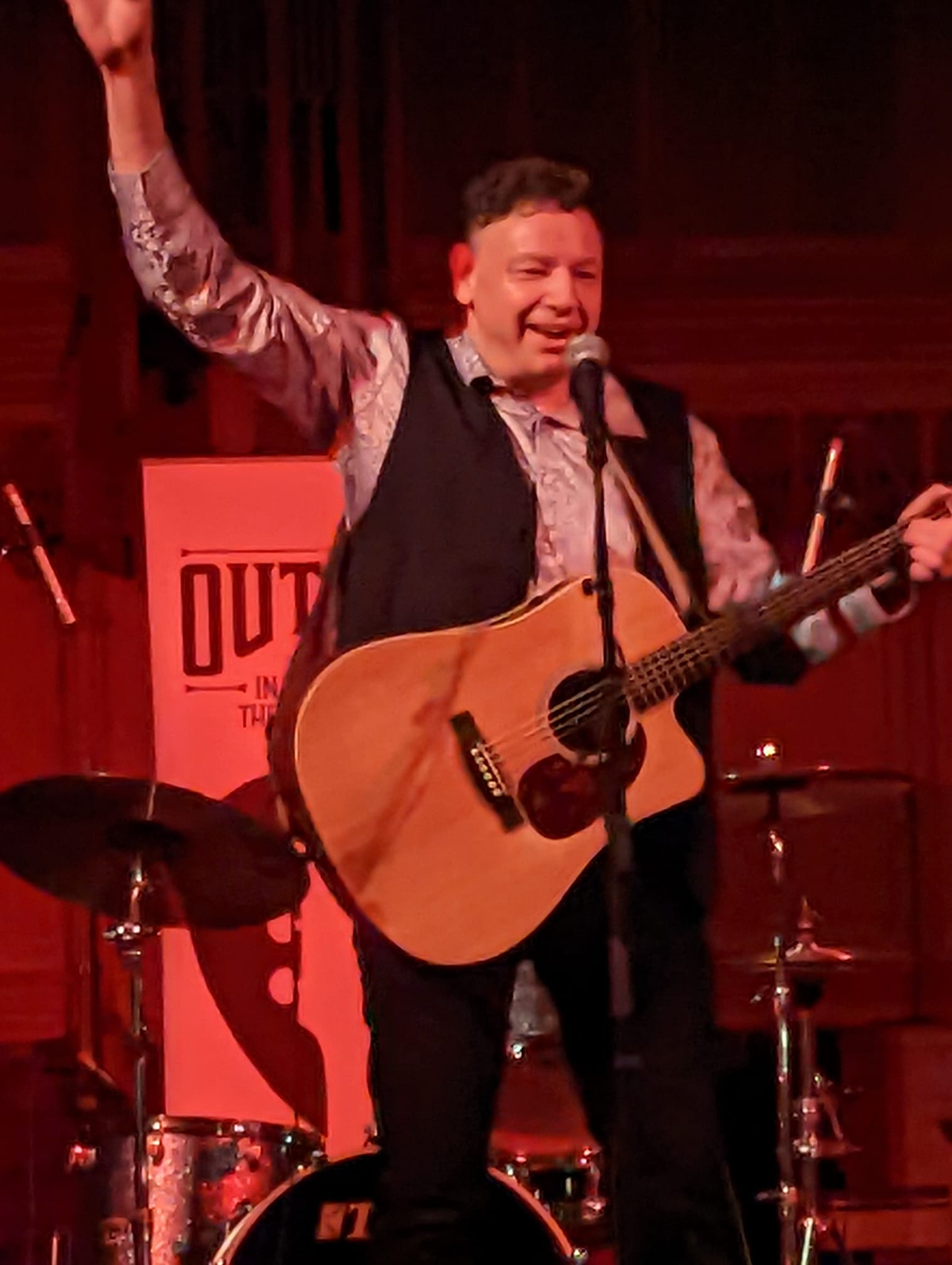 Sure, I could carry a tune as long as I can remember. But my real passion was always for my instruments, not vocals. 
At age 10, it was trumpet and piano. By 12 I was fascinated with my friend's synthesizer and certain that was my path. When I was almost 16 I attended my first Van Halen concert (because of Eddie Van Halen's synth parts) and became spellbound by Eddie's guitar wizardry. I picked up guitar and gave it my all to learn to play. 
In high school I formed a rock band and wanted to shred like Eddie. I was more than happy for a classmate to handle frontman duties so I could pour my passion into the guitar. It turns out we had a harder time keeping singers in the band than Van Halen themselves! And there were interim periods where I substituted on vocals. All the while I was way more interested in the guitar part. Given my rapidly deepening voice, I was not about to chase the high wailing vocals of Sammy Hagar, David Coverdale (Whitesnake) or Robert Plant (Led Zeppelin). I'd make do by singing their parts an octave lower, in a low, raspy growl. I sang in the school chorus my senior year, but did not enjoy the feeling of vocal fatigue that would come on halfway through a rehearsal. 
This preference of mine continued into college where I was perfectly content to blast riffs and solos and let singers handle the vocal work and the rapport with the audience. 
Two events in my last year of college started to shift my relationship with singing lead. One was the discovery of Billy Joel's live album "Songs in the Attic." See, I went to college at Stony Brook University on Long Island where Billy is a true hometown hero. Around my school, Billy's deep cuts were heard coming from a dorm or a jukebox more often than the hits. I could hear my baritone voice in Billy's. I could sing his songs and back myself up on piano with some authenticity. I was learning to open up my throat and sing naturally. 
The other event that got me into singing was the early-90s rise of karaoke, which came to our campus bar. I took my chances and signed up to sing Billy Joel, of course. It was a new experience to hold a mic and not play an instrument. Now I needed to figure out what to do with this new mobility of not being stuck behind a mic stand. I continued to enjoy karaoke after graduating, and even while writing songs and getting interested in the acoustic guitar. 
In my cover band after college, I enjoyed taking a turn at the mic to sing Billy Joel's "Miami: 2017" and "You May Be Right." I started to take on solo acoustic gigs to perform both my originals and a growing number of cover songs. I enjoy the direct communication with an audience that I get by singing my originals right to them. I cherish this opportunity to entertain this way either in-person or in an online performance.