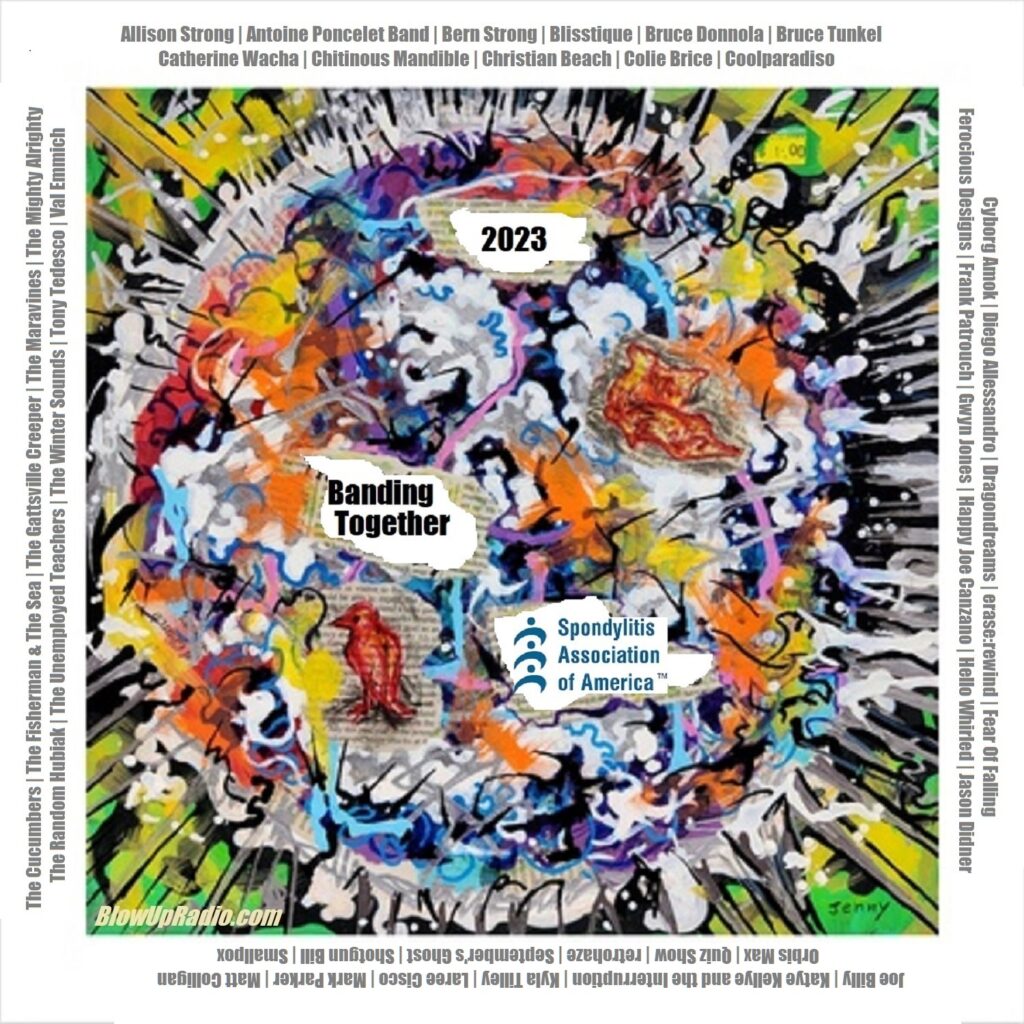 This weekend New Jersey-based Internet radio station BlowUpRadio.com hosts a webathon of musical performances by artists with New Jersey ties. I'm proud to say I'm part of this lineup. 
The webathon benefits the Spondylitis Association of America, an organization to help improve the lives of people coping with spondylitis. This medical condition causes persistent back pain and interferes with mobility, often from young adulthood on. 
All who donate $10 or more during (or even before, hint…hint…) this webathon will get full access to a compilation album by these artists - all new songs or new versions of existing original songs. 
My contribution to the "Banding Together 2023" compilation album is my piano version of my new song "Better Self." This version can only be heard on this compilation at this time. 
Tonight, Wed 10.11.23, BlowUpRadio.com will air the compilation in its entirety, starting at 7PM Eastern-US.
Starting Friday 10.13.23 at 11:15 AM Eastern-US, the webathon kicks off with a performance by Tony Tedesco. The webathon continues on Saturday and Sunday, running from 11:15 AM to 9:00 PM each day. 
My set airs Sunday 10.15.23 at 4:30 PM Eastern-US. 
🔽 Donate to Spondylitis Association of America to stream or download the compilation.